Peer Mentor Sammy Perez
My name is Sammy Perez and I am from Suisun City, CA. If you are wondering where that is I always like to say it is between San Francisco and Sacramento- One hour each way. I graduated from the Fairfield Suisun Public Safety Academy in 2018 where I served as Associated Student Body president senior year. Currently, I am majoring in Political Science with a concentration in Law and Policy and I am minoring in Psychology. I was a peer mentor during the 2020-2021 school year making this my second year as your peer mentor. I hope to be able to help any students who need help this upcoming year. In my free time I enjoy going out into nature and following up on current events in the world. In the future I hope to be a political policy advisor and one day run for office.
Office Hours- 
Tuesday 3-4
Thursday 3-4
By Appointment
Samuel "Sammy" Emiliano Perez
Political Science: Law and Policy
Political Science Peer Mentor
Student at Cal Poly Humboldt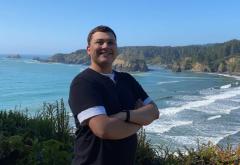 Peer Mentor Serena Archila 
My name is Serena Archila and I will be one of your Peer Mentors this year! I am a Senior majoring in Political Science with a concentration in Global Politics. I am also minoring in International Studies. Besides being a Peer Mentor, I am the President of the Politics Club on campus. We like to host events where we can engage in conversations with peers, faculty, and even members of the community on current events and politics in general. I am originally from Roseville, CA, but I am now living in Arcata and am super happy to be back in Humboldt. In my spare time, I like to be outdoors whether it's at the beach with friends or on a hike in the forest. I love to cook and bake and I'm also learning to roller skate! 
Please feel free to reach out to me with any and all questions. This semester, I am available by appointment or you can drop into my Zoom office hours. I am very excited to be a Peer Mentor this year and I look forward to getting to know you all better! 
Office Hours: Mondays- 4:00-5:00 and Wednesdays- 3:00-4:00 
https://humboldtstate.zoom.us/j/89390360349
Meeting ID: 893 9036 0349
Email: sea91@humboldt.edu
Google Voice: (707) 714-1172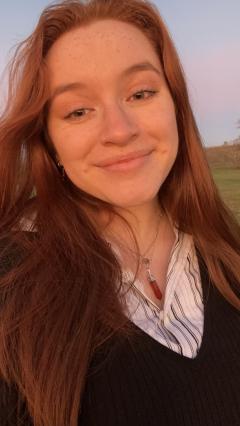 Sammy and Serena introduction video: