There are 21 million students engaged in higher education, but only 1% study abroad each year. 
The purpose of this award, established by Professor Alison Holmes is to support full-time Humboldt students seeking to study abroad anywhere in the world for at least a semester and to cover costs not readily paid from other sources. 
A grant up to $500 to support full-time Humboldt students seeking to study abroad in a 12 unit/one semester (or equivalent) program anywhere in the world to cover costs not readily paid from other sources such as travel or insurance. First preference will be given to students required to study abroad for their major and who have a demonstrable need, but are unable to get funding or work during the semester while abroad, and with at least one semester left at Humboldt after they return.
Requirements
Students should have a 2.75 GPA in their major, satisfactory recommendations, and a clear judicial and disciplinary record. Students may need to attend an interview.
Application Process
There are two application cycles each year. The fall deadline is usually in early October. The spring deadline is usually in early March. Contact Politics Department staff for exact dates closer to the application period.
Students must complete the cover sheet and submit this, together with an essay of no more than 500 words (1 inch margins, 12 point, Times New Roman, 1.5 spacing) answering these three questions:
Why they want to go (beyond "it's required for my major")
What prompted their choice of location
A proposal as to how they will promote study abroad on campus upon their return. Well thought-out and specific plans will be a decisive factor.
Application materials should be sent as a PDF to: globalambassadorsscholarship@humboldt.edu.
Learn about other funding grants and opportunities through the Center for International Programs.
Center for International Programs - Scholarships
Scholarship Recipients
2023
---
Spring 2023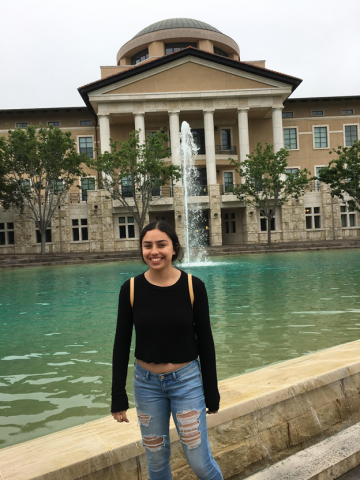 Mary Alvarez
Studying abroad for me was always a matter of when I would commit to it as it has always been a dream of mine to do so. Pursuing a higher education and now having the chance to continue doing so in a foreign country is something extraordinarily valuable to me. Never would I have thought that I would have the chance to study abroad in Costa Rica for the summer, but now having the chance to do so I am beyond excited and prepared for this particular moment in my life, not only will I develop an adaptability to effectively adapt to new situations and experiences, but I will also make life-long friends, grow my consciousness, and have a blast. I am beyond determined to commit to this as I know I will remember this amazing experience for the rest of my life.This decision truly was mandatory for me as I believe that this will better prepare me for my future. Immersing myself in Costa Rica's beautiful culture and lush green environment will only benefit me as I want to travel the world and improve my language skills. The wonders that Costa Rica has to offer are intense and being here will only brighten my horizons and help me grow as an undergraduate student. Taking this leap to be fully immersed with my USAC program is liberating and really the next big step to buildinging my independence. I am beyond grateful for this scholarship & opportunity and I couldn't be more excited to also take my Spanish speaking skills to the professional level, and what better place to do it than this Summer in Costa Rica?
2022
---
Fall 2022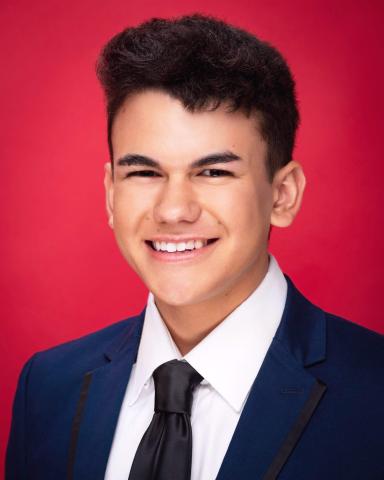 Nick Salgado-Stanley
I decided to study abroad to expand my learning. My disciplines are known for having many schools of thought that depend on who is at the front of the classroom. For economics, the ideas of development and welfare are highly contested and have to be taught from only one viewpoint. Similarly, wildlife conservation is largely based on a person's attitude towards the environment and if it has value in itself or merely in its resources. I have been lucky enough to learn from deeply knowledgeable professors who show up every day for their students to succeed; however, I must acknowledge that they come from an American, privileged background that does not apply to the majority of people. Because of South Africa's complex history as a colonized nation, I believe I will learn new perspectives that will craft me into a more open-minded student. These new perspectives will allow me to learn more about how to treat the economy and the environment; the reason I am passionate about expanding my knowledge of this is that I hope to pursue environmental law where the two fields often intersect.
Spring 2022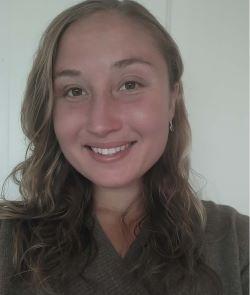 Carmella Reed
I chose to participate in the faculty-led study abroad program taking place this summer in León, Spain. After learning about all that the program has to offer, I was determined to see it through. Being a transfer student, I have a narrow window of opportunity to fulfill my personal interest in, as well as my program's requirement of studying abroad. Taking part in the summer program will keep me on track to graduate and will even earn me a full semester's worth of units for just ten weeks of study. I am also very eager to explore the northwestern region of Spain and learn about its unique history and culture. Because my studies include a concentration in the Spanish language, this will be the opportune experience for me to improve my communication and comprehension skills. I am excited for this journey, and grateful for the Global Ambassadors Scholarship award for helping me get there.
2021
---
Fall 2021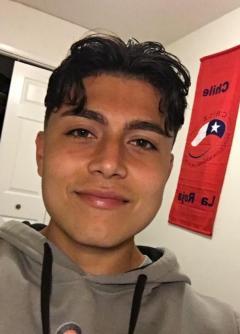 Benicio Benavides-Garb
My choice of location, Santiago, Chile, is filled with profound personal meaning. My father migrated to the US from Chile in the wake of the violence which stemmed from the Pinochet regime, yet he has always been unapologetically proud of his culture and heritage. I am eager to reconnect with the homeland of my ancestors, and to learn more about where I come from, and in doing so, discover for myself what it means to be Chilean-American. Furthermore, professionally speaking, I am well aware of our increasingly globalized workplace, and I believe this experience would allow me to be more competitive and better equipped for life after graduation.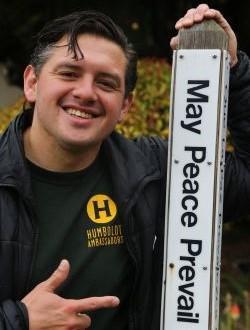 Chase Marcum
I am grateful to have been selected as a Cal Poly Humboldt Global Ambassador and a recipient of its award. I will be studying abroad with the Leon Spain program which is led by Dr. Mateo Dean. I chose this program as the linguistics and cultural aspects of Spain align well with my majors of Anthropology and International studies, while at the same time The different regions and the multiple dialects found within those regions are linguistic areas of study that I am very interested in researching.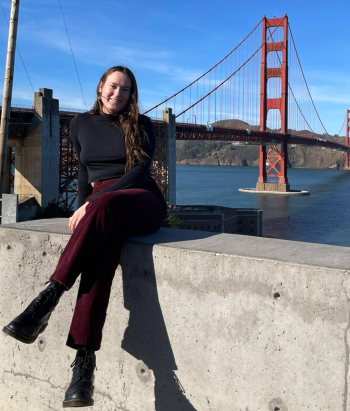 Laura Gurney
I am excited to study abroad in Nantes, France over the summer because it will be an opportunity to improve my French. I am majoring in International Studies and minoring in French, so this program will complement the course work that I have completed at Cal Poly Humboldt. I will be studying at the Institut de Francophonie in Nantes, France along with other international students. During the day we will attend French classes and over the weekends we will go on cultural excursions. I am grateful that I am able to participate in this program, and I am thrilled to share this experience with my classmates!
Spring 2021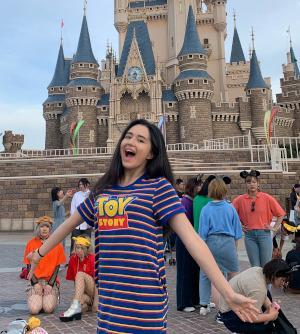 Danika McGeever
I have always dreamed of traveling the world and experiencing new things. So there was no doubt that I knew I wanted to study abroad in college. I am truly grateful to have the opportunity to go for a full year to South Korea and will be attending Yonsei University! In the above photo, while you can't really tell, I'm actually at Tokyo Disneyland! This was my first time going to another country and I had to absolute best time. My trip to Japan only fueled my desire to to go and see many more places. Since I get to go to South Korea for a full year, I am sure I will not only grow academically but personally as well. I'm truly excited to see the person I become from this experience and how it will shape my future.
2020
---
Spring 2020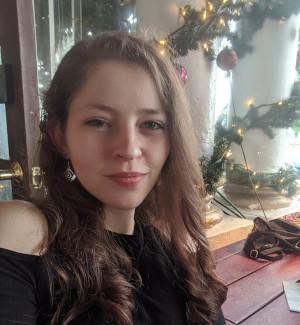 Aowyn Crailhardt
I knew I wanted to spend a year abroad after I took an International Economics course in South Korea through a six week summer program. Economics tends to have a reputation for being analytical and data driven, and in many ways this is true, but economies are also influenced by socio-cultural nuances that are difficult to factor into into models. Data analysis is important, but in a world that is constantly growing increasingly interconnected through trade and technology, I hope that studying abroad in Japan during the 2021-22 academic year will help me come away from my time as an undergraduate at Humboldt with a more well-rounded and culturally sensitive understanding of my academic discipline.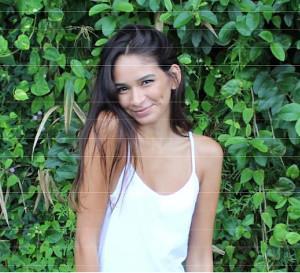 Viridiana Presciado
2019
---
Fall 2019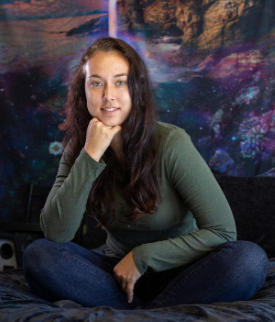 Lauren Werner
This summer [2021] I was finally able to embark on my long-awaited study abroad adventure to Bilbao, Spain. The search was prolonged and delayed for over a year due to the pandemic, but somehow with the help of community members I was able to make it all happen in 2021. My program is run by The International School of Training and the title of my program is International Studies and Multilateral Diplomacy. I chose this program because I find it correlates strongly with my degree and ambition in both my life and educational pursuits. I have a major in International Studies and a double minor in Political Science and French, and I am thankful to be able to continue my French classes while I am abroad as well as learning about government rulings in a new cultural context.Bilbao is a small city in Spain, but it has a wonderful culture of people who continuously show affectionate care for each other. Being in a foreign classroom has been dynamic and exciting, demanding a lot of open minded flexibility. The University of Deusto has longevity and depth as a college and has been populated even during the summer. My group is small, with 11 enrolled students, and each day we enjoy a different lecture and topic by a new instructor. I have enjoyed many day trips, overnight trips, exploration and connections made with my fellow students in an international atmosphere.
Spring 2019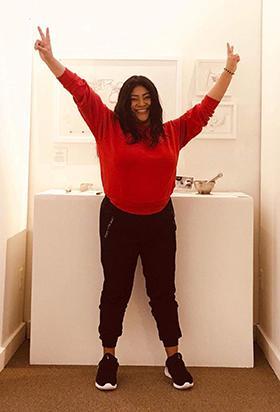 Andrea Santamaria
I'm going to Oaxaca because I spent my entire middle school years studying there. Oaxacan culture taught me how to have fun and work hard at the same time. Neighborhoods, towns and people are extremely friendly and united. There are parties all the time! Traditions are just something I was too young to explore in details. Now that I go back, I want to take the time to write, take pictures and get as much information as I can to educate others about this amazing culture. I'm looking forward to lots of delicious meals and holidays.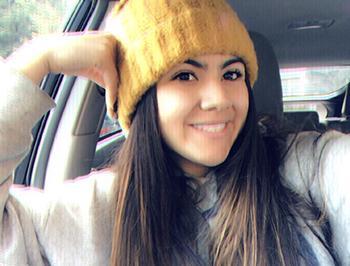 Joelle Jimenez
I am thrilled to say that I will be studying in Oaxaca for the summer of 2019. I have always been fascinated with my roots and aspects pertaining to Hispanic culture. My draw for it has pushed me to work relentlessly on becoming a Language Immersion teacher, where Hispanic culture is taught to the children. Having that said, that is why I chose Oaxaca as my place of study, I want to gain as much knowledge of the culture as possible to then be able to apply it later in life and be able to share anecdotes with my future students.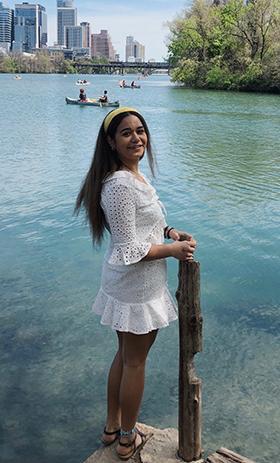 Mikayla Kia
In my first year at Cal Poly Humboldt, I met international exchange students from all over the world through the Global Connections Club on campus. These new friends of mine inspired me to experience new things, learn new languages, and see the world. So, I declared a second major in International Studies to do just that. I am now planning to study abroad in Costa Rica for the Fall of 2019. I chose Costa Rica because the program will allow me to work on my Environmental Science major as well as improve my Spanish speaking skills. Also, it's a beautiful place and I want to experience the "pura vida" lifestyle.
2018
---
Fall 2018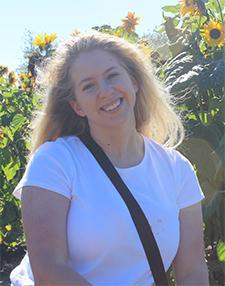 Sequoia Church-Bergstrom
Spring 2019 I will be studying abroad in Bengaluru, India. Making the decision where to study abroad is a difficult one, there are so many opportunities. When it came down to it I decided that what I really wanted to do, was help. The description for the India program really highlighted the fact that they had several volunteer opportunities on and off campus that are based around the community. This is where I knew I wanted to be, volunteering in southern India while still pursuing my higher education.
Spring 2018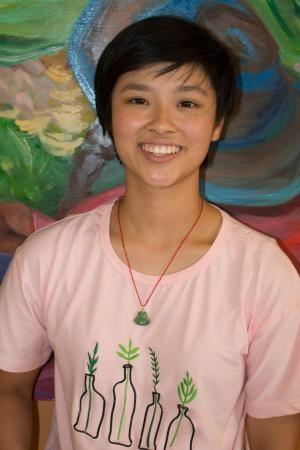 Ava Mark
Peking University in Beijing, China for the academic year. I chose this location because it is the capital of China and I am interested in seeing the sites such as Tianamen Square.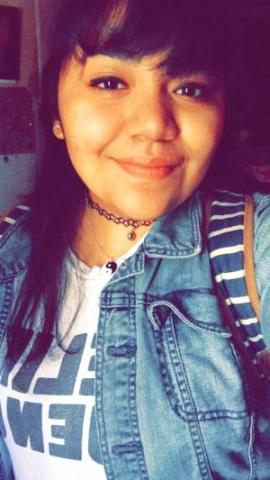 Caroline Mora
I will be studying at Yonsei University in Seoul, South Korea. What prompted the decision to study abroad originally was the hang out spots my friends and I frequently attended: Korean restaurants, "Noraebang" 노래방 (Karaoke rooms), and our comfy couches when watching Korean variety and music shows. What primarily caught my attention was the food and beautiful language because it was so different from my own culture. I hope to improve my Korean while studying abroad and to refine my knowledge and understanding of South Korean culture, from food, music, clothing, history, and daily life to social customs. I would like to utilize my newly obtained knowledge as a resource for educating others who are also interested in Korean language, culture, and lifestyle.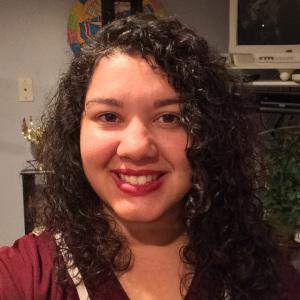 Celyna Ramos
My name is Celyna Ramos and I am a 4th year student at Cal Poly Humboldt. I am majoring in International Studies: Global Cultural concentration. It has been a long journey to get to this point of my life where I am taking the first steps to figuring out what I want to do in my life. After growing up in Palm Desert, California, or otherwise known as Coachella Valley, I wanted to go to Humboldt because it was far away enough from home and not blazing hot like the desert! While at first enrolled as an English major, I soon wanted to change my major after hearing about the International Studies major interdisciplinary curriculum. And also, that it would allow me to travel outside of the U.S. After having many International Studies classes I started to apply my knowledge and my enjoyment of being in the Queer community into one. This started a new founded career pathway in which I can learn more about the Queer community and also give back to others within my community.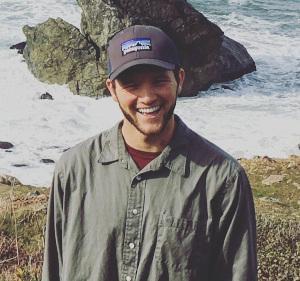 Jacob Matto-Basulto
My name's Jacob and I'll be studying abroad in Puntarenas, Costa Rica through USAC over the summer. I chose the Puntarenas program because I have the strong desire to experience the various cultures of Central America with an emphasis on Costa Rica and its philosophy/lifestyle of 'Pura Vida.' I'm hoping to further extend my knowledge of the Spanish language and furthermore learn and try to understand the linguistic idiosyncrasies that come with every country's way of speaking a language. I am extremely excited and grateful to be able to have the wonderful opportunity of studying abroad.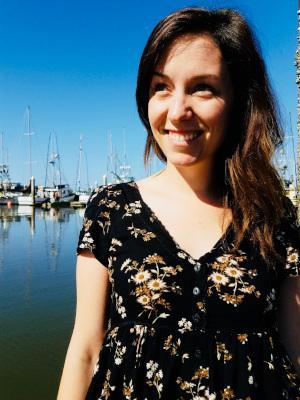 Jamie Carroll
When I learned that study abroad was a requirement for the International Studies program, I was like, "Sign me up!" Now, a year later, I am just about to leave for my semester abroad in Florianópolis, Brazil, and I couldn't be more excited! When I was 18, I spent a year studying and volunteering in Brazil. The opportunity not only enriched my life, it changed me forever. I selected Brazil as the destination for my study exchange because I like the idea of returning to the country I hold so close to my heart while simultaneously working toward a goal. It's a dream, really. I have some big ideas for my semester away. I hope to use my Portuguese language skills to gain an opportunity to do an independent study project that makes a difference in the community I become a part of. I hope to sing in a Brazilian Funk band. I hope to share experiences and open hearts, including my own. And, I hope to give back. Thank you, Global Ambassadors Fund, for help making this possible!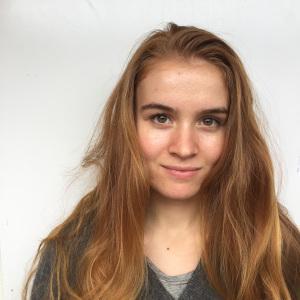 Madison Hazen
I will be spending the next academic year at University College Cork in Cork, Ireland. I chose UCC because I am an Anthropology and Religious Studies major and am interested in studying Irish history and folklore. UCC not only has an excellent program but would allow me be immersed in the context of my study and even to visit some of the archaeological sites I've only seen before in textbooks.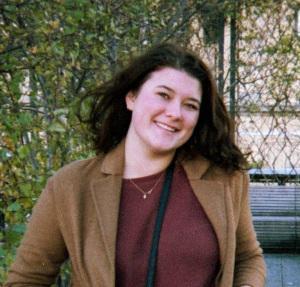 Selena Weltz
I will spend the year studying abroad at the University of Tübingen in Tübingen, Germany. I knew I wanted to study in Germany because most of my extended family lives there and I wanted to take the opportunity of study abroad to connect more with my German heritage as well as the language and culture. I chose the University of Tübingen specifically because I am an English major and they have strong language and culture programs which I am very interested in. Tübingen also places a strong emphasis on the importance of arts and culture and hosts many different festivals each year that celebrates many different disciplines and identities.
2017
---
Spring 2017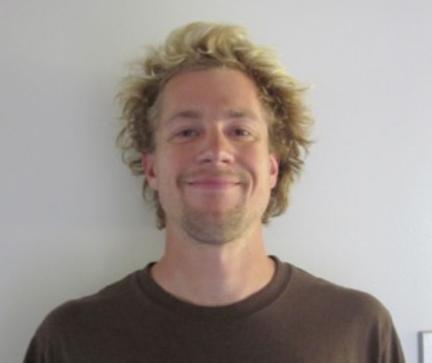 Karl Oman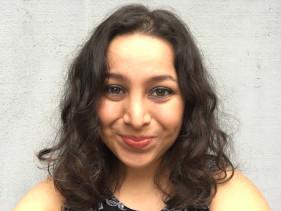 Leticia Sanchez
2016
---
Fall 2016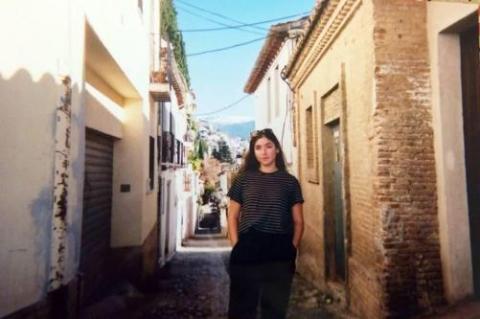 Andrea Sarber
"Right now I am in my fall semester of the year-long CSUIP study abroad program in Granada, Spain. Ever since I started college I had always wanted to go abroad. I couldn't see myself completing my college career without traveling and doing some form of studying abroad. I chose Spanish because in California it has a lot to offer in terms of being able to communicate with a large percentage of the population in addition to my prospects of joining the Peace Corps somewhere in South America after I graduate. I wanted to come to Europe because I wanted to experience a different side of the world as well as the vastly rich culture that Europe as a whole has to offer. One reason I chose Granada, Spain is because I knew that it isn't as big, busy, and tourist oriented as Madrid (the other option for this program). I've learned so much and feel very comfortable here. I had no doubt that I would love it here in Granada but after coming and living here for a few months already it feels like home."-Andrea Sarber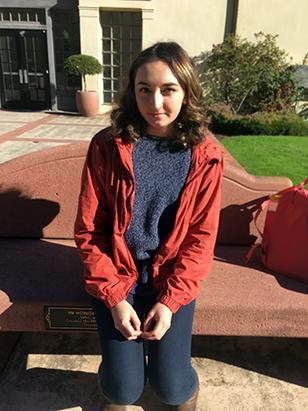 Caitlin McCollum-Martinez
"For the Spring 2017 semester, I will be studying in Sevilla, Spain. My paternal family is from Sevilla and I wanted to experience more of the culture I grew up with and explore more of the history of my family. I am interested in Spain more broadly because the country has a much different history than much of Europe and I am interested in studying how this affects Spain's relationship with the rest of Europe. I will continue my studies in the Czech Republic in Prague for the Fall 2017 semester. I want to explore two different perspectives in Europe through experiencing both Eastern and Western countries. I will return to Humboldt in Spring 2018 for my final semester." -Caitlin McCollum-Martinez