1) Summer GE Area D Politics course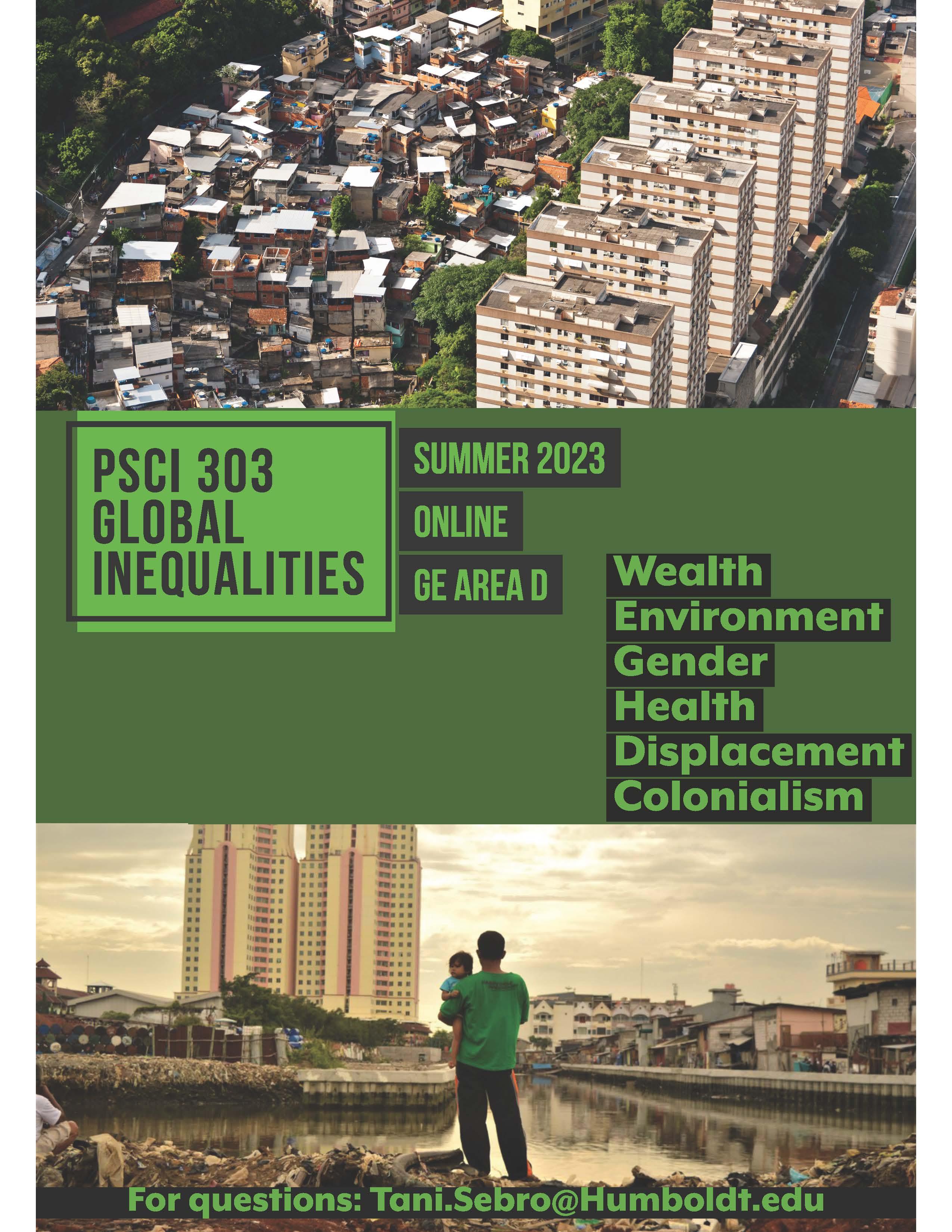 2) Volunteers sought for Latinx Graduation
El Centro for Academic Excellence is seeking volunteers for its upcoming Latinx Graduation ceremony on Friday, May 12, at 6 p.m. We will provide all volunteers with training and a delicious meal. Plus, if you need volunteer hours, this is a great opportunity to earn them. If you are interested in joining us, 
please fill out this form.
3) ideaFest, May 5
Cal Poly Humboldt's annual ideaFest extravaganza showcases hundreds of research and creative projects from students, staff, and faculty over the past year. This year, more than 200 projects will be on display at the Library. See the full list of abstracts and presentations through the years. Art and performances include a sculpture walk (guided tours beginning at noon), film screenings, dance, music, writing, and more. See a schedule of performances here. Sponsored by the Office of Research & Sponsored Programs, Marketing & Communications, and the Library in collaboration with the Colleges, ideaFest is free and open to the campus community and the public. Refreshments will be served.
4) Commencement information
Graduates, find out everything you need to know about the spring 2023 Cal Poly Humboldt commencement ceremony for you and your guests! See here.
5) "AI for Social Good" - Student Innovation Symposium, May 10
The AI for Social Good project encourages students from a wide range of academic disciplines to create innovative AI solutions that tackle pressing social issues in their communities. The symposium will showcase "chatbots for social good" projects by students across CSU campuses. Register via this link by May 9th. For technical issues contact Dr. Yu Chen at yu.chen@sjsu.edu. The Office of Research & Sponsored Programs Foundation is pleased to host this webcast presented by San Jose State University, Cal Poly Pomona, CSU San Bernardino, CSU Long Beach, and STEM-NET at the CSU Office of the Chancellor.